The Grabber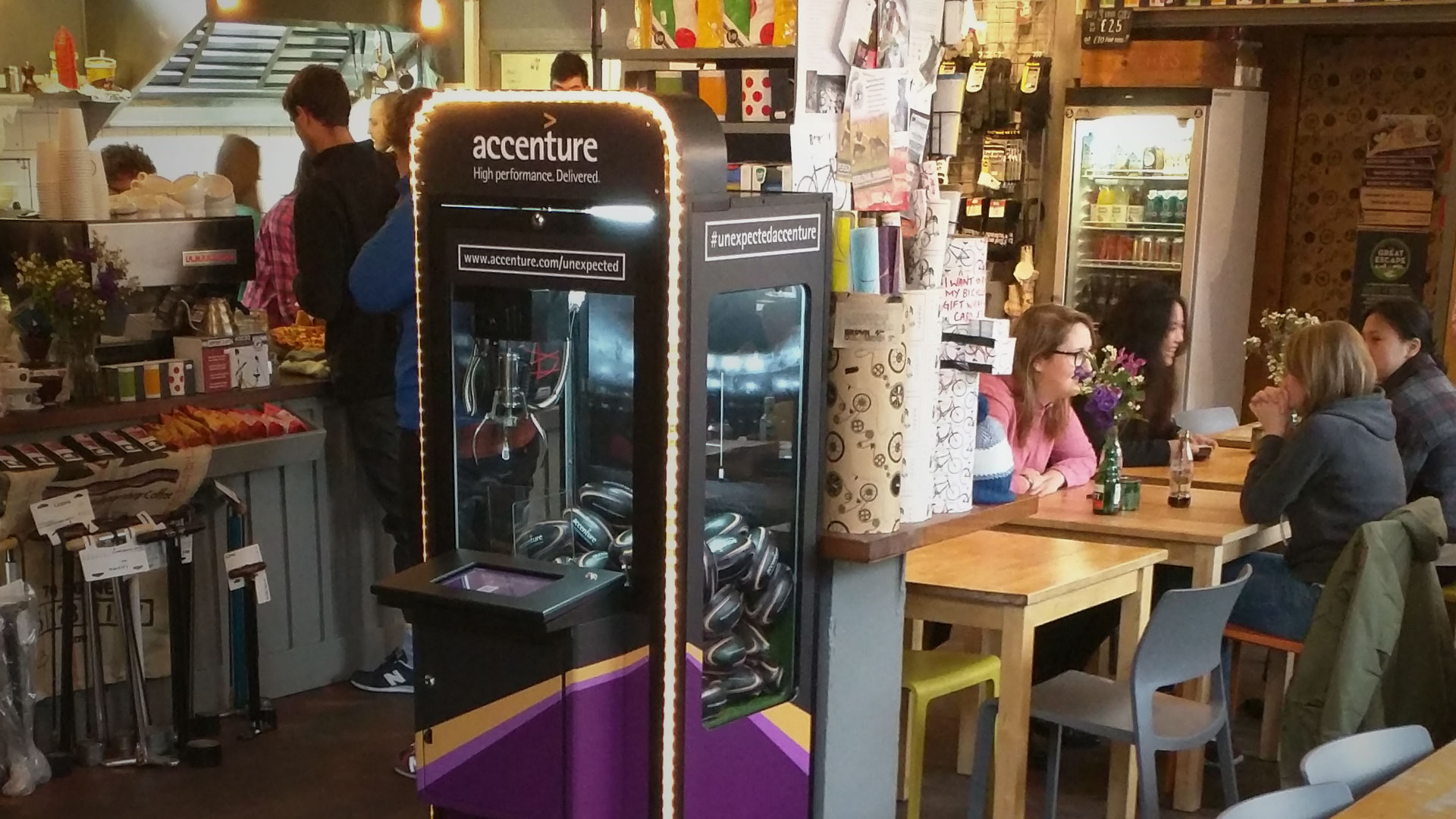 The Brief
Create a physically disruptive and interactive experience connecting Accenture with future career candidates around the UK, promoting Accenture's sponsorship of the Rugby World Cup.
The Strategy
Begin with something familiar to users and re-imagine it with a modern feel.
We hacked the claw grabber to include interactive control from a users phone via a website. and reverse engineered the electronics to be controlled from a housed tablet interface giving the user directions on use. With its own dedicated mobile network connection the machine could be run from anywhere! Participants could simply scan a QR or enter a code on the website to control the claw in real-time and try their luck to win branded merchandise.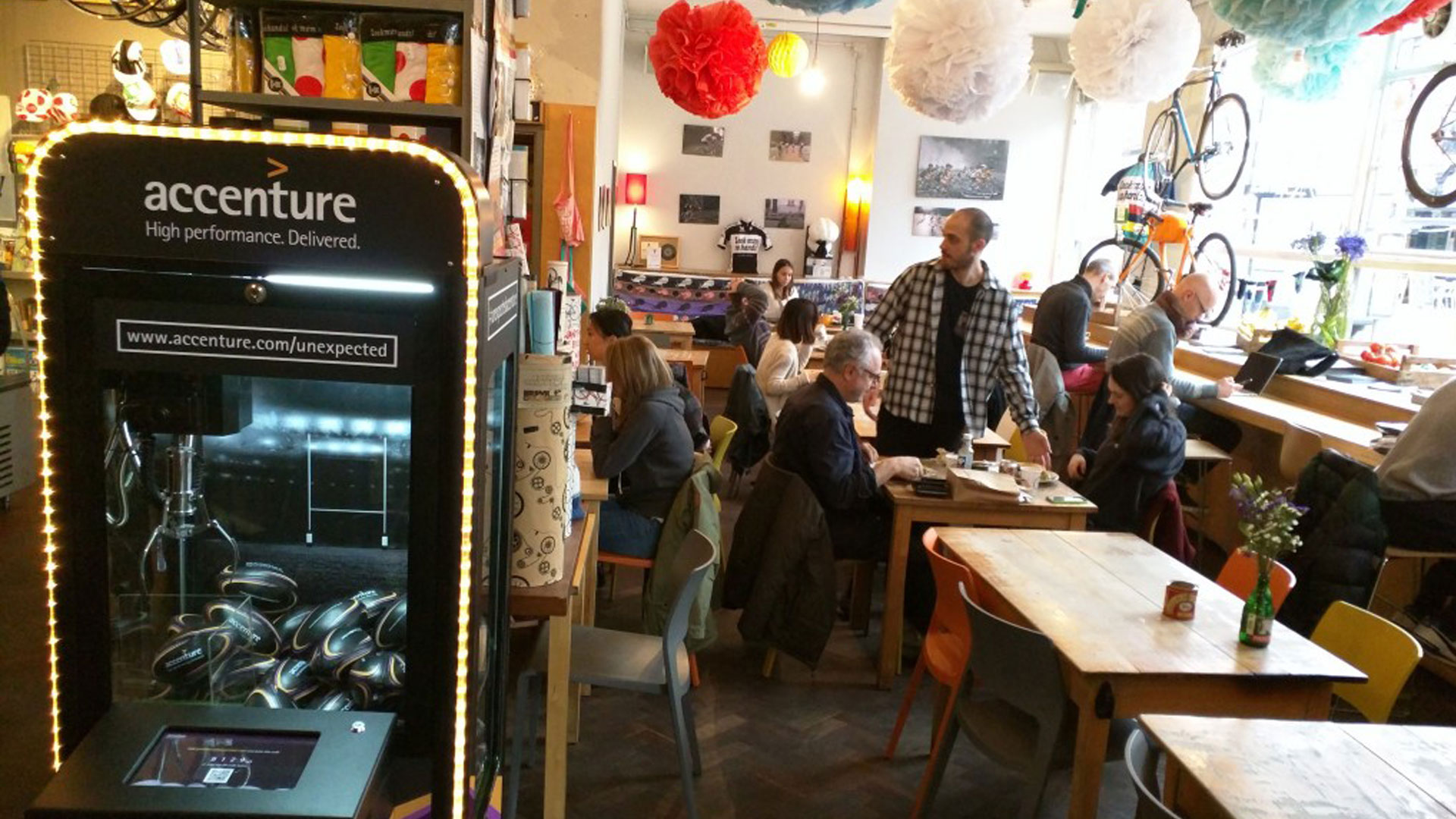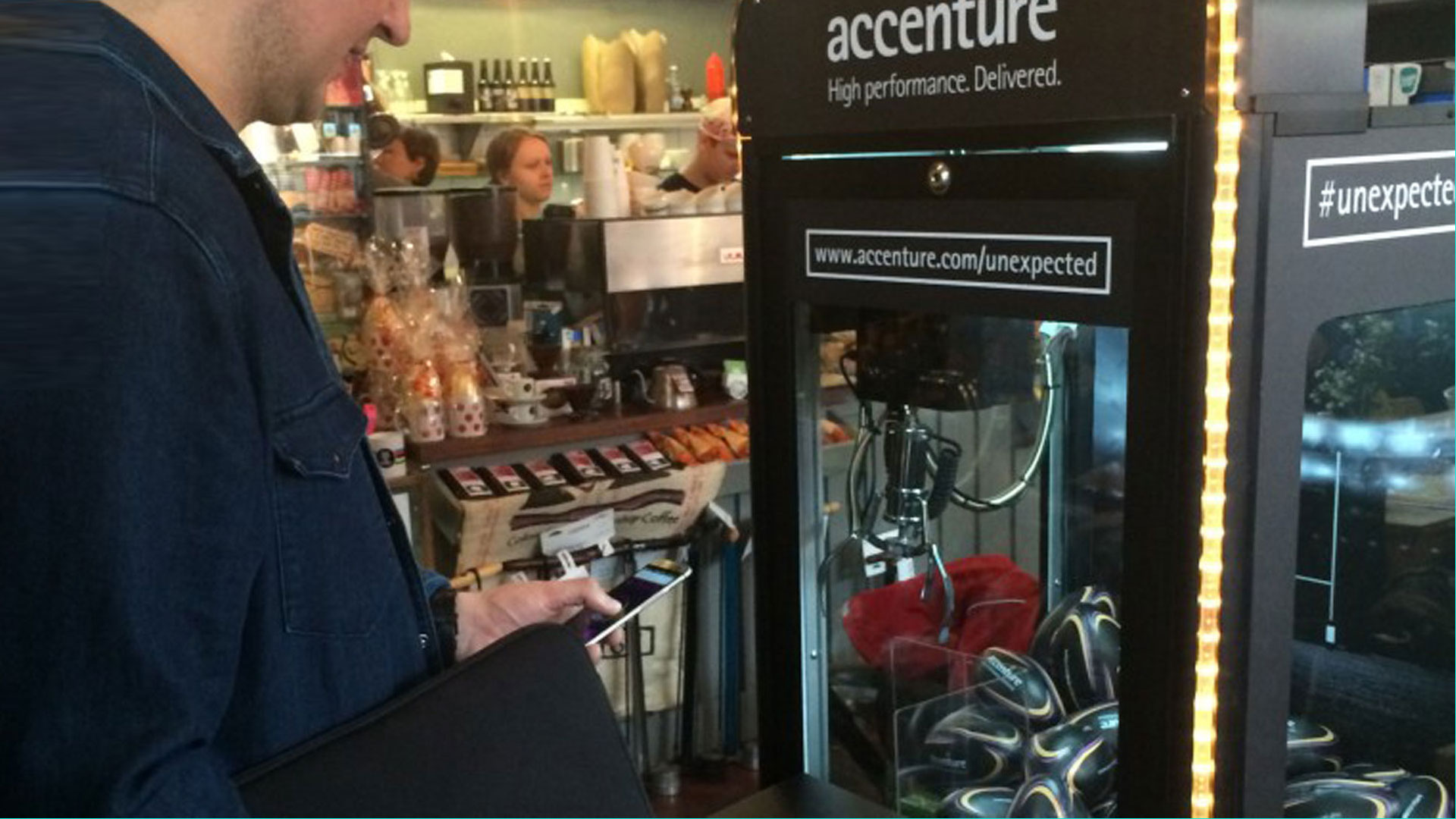 The Result
Accenture connecting with the public and students across 16 Universities in the UK on a campaign career drive. Technically establishing a fantastic non-app way to interact with hardware with a true Internet of Things creation.