Data Driven Creative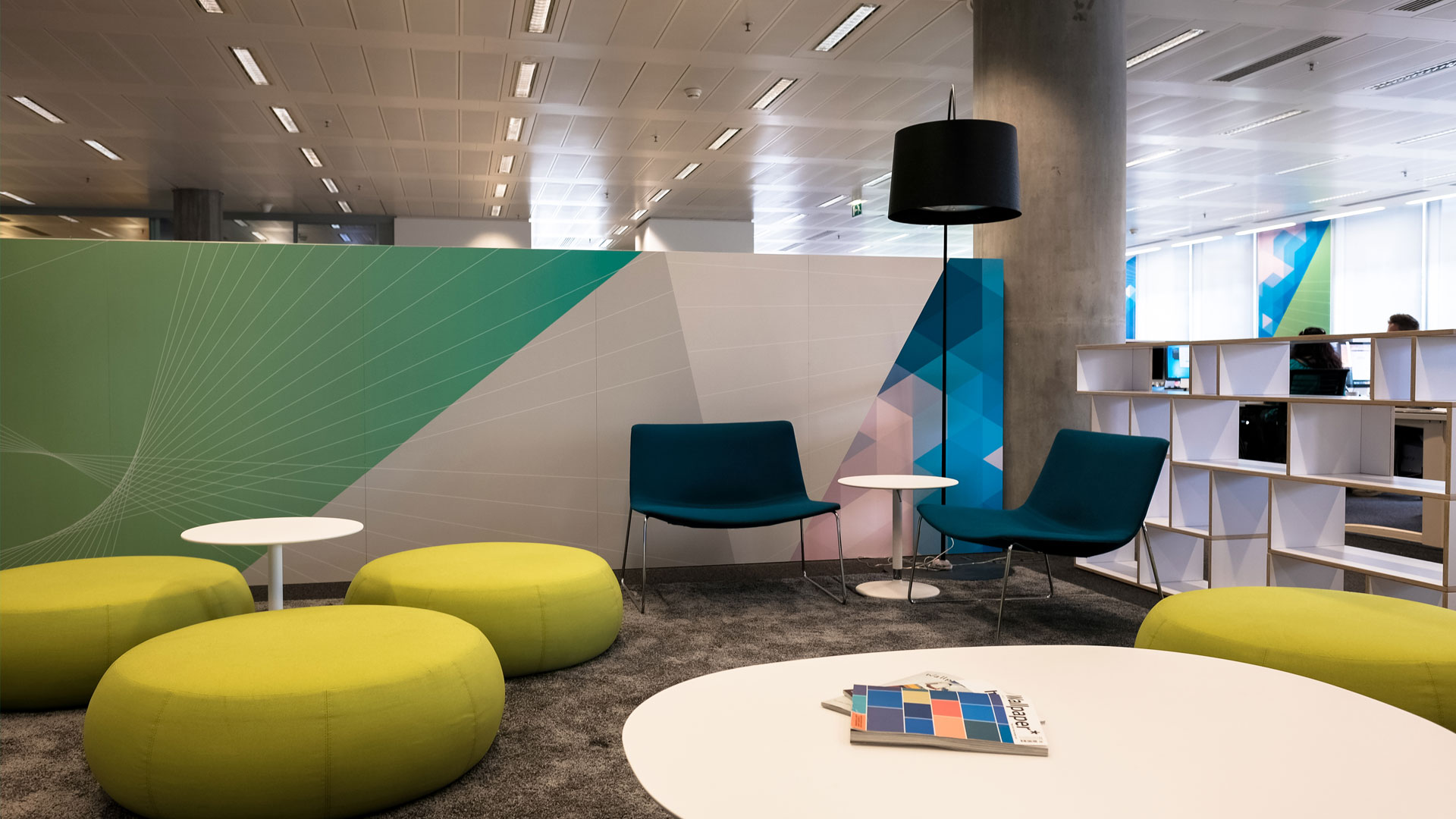 eg+ - Data Powered Interior Design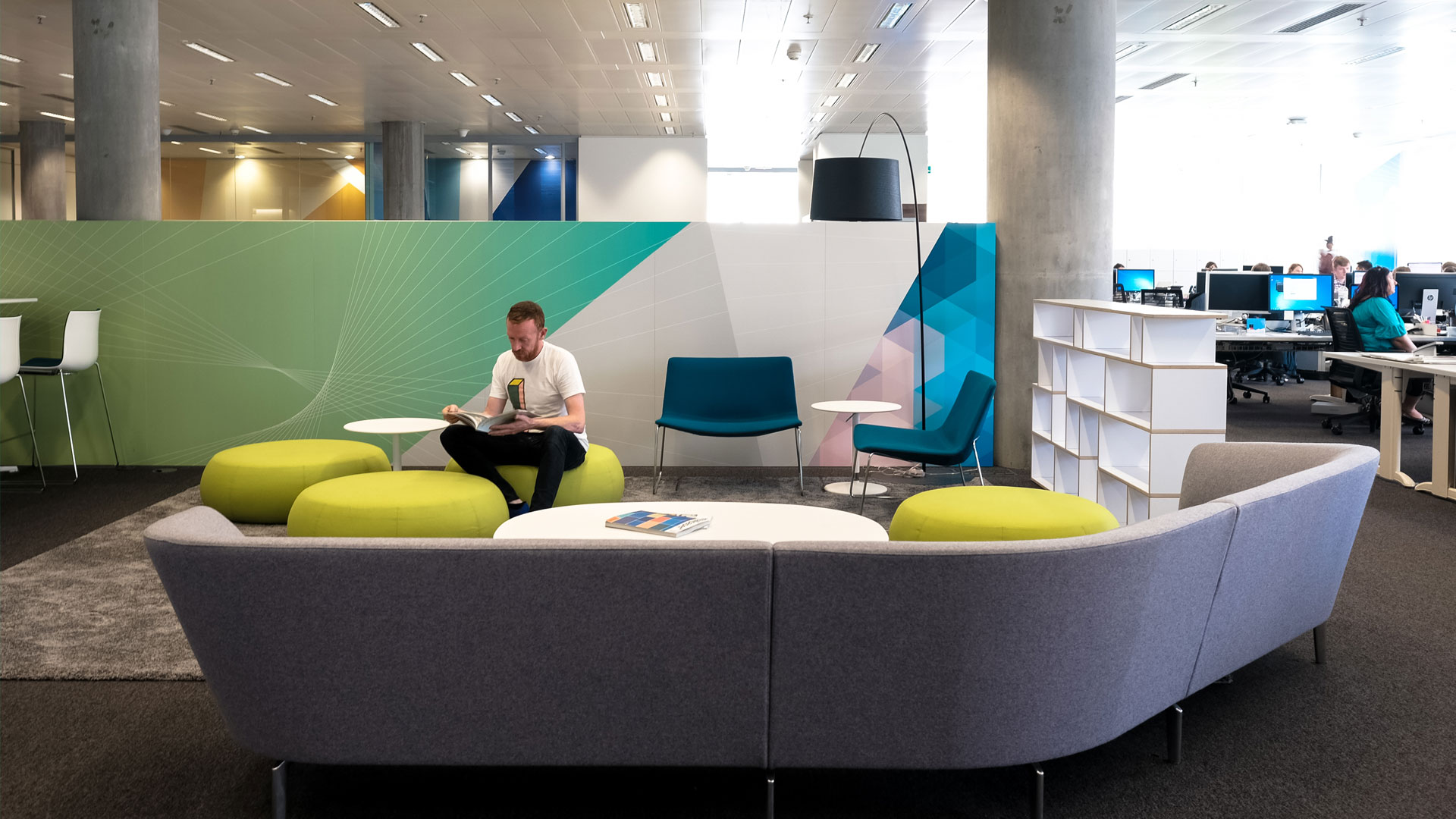 The Brief
Redesign the new eg+ office interior at the prestigious Bankside riverside complex to reflect the passionate team, vibrant location and progressive work eg+ excels at.
The Strategy
Create a theme for their London headquarters bringing the freedom to create both static and moving images with data visualisation relevant to eg+ work. 'Adaptations' — a technology and data visualisation project in execution with an adaptive digital organism of data driven design.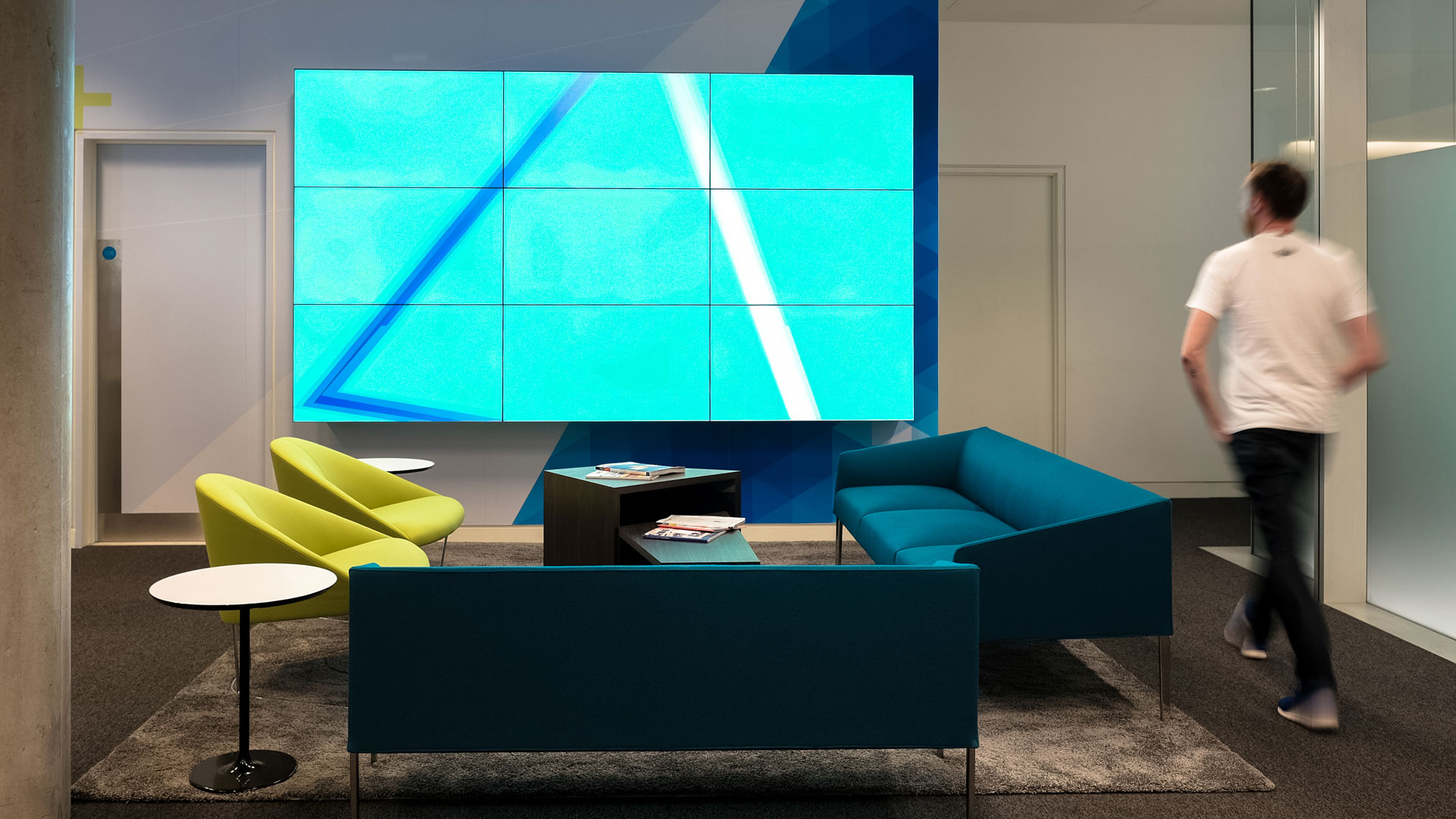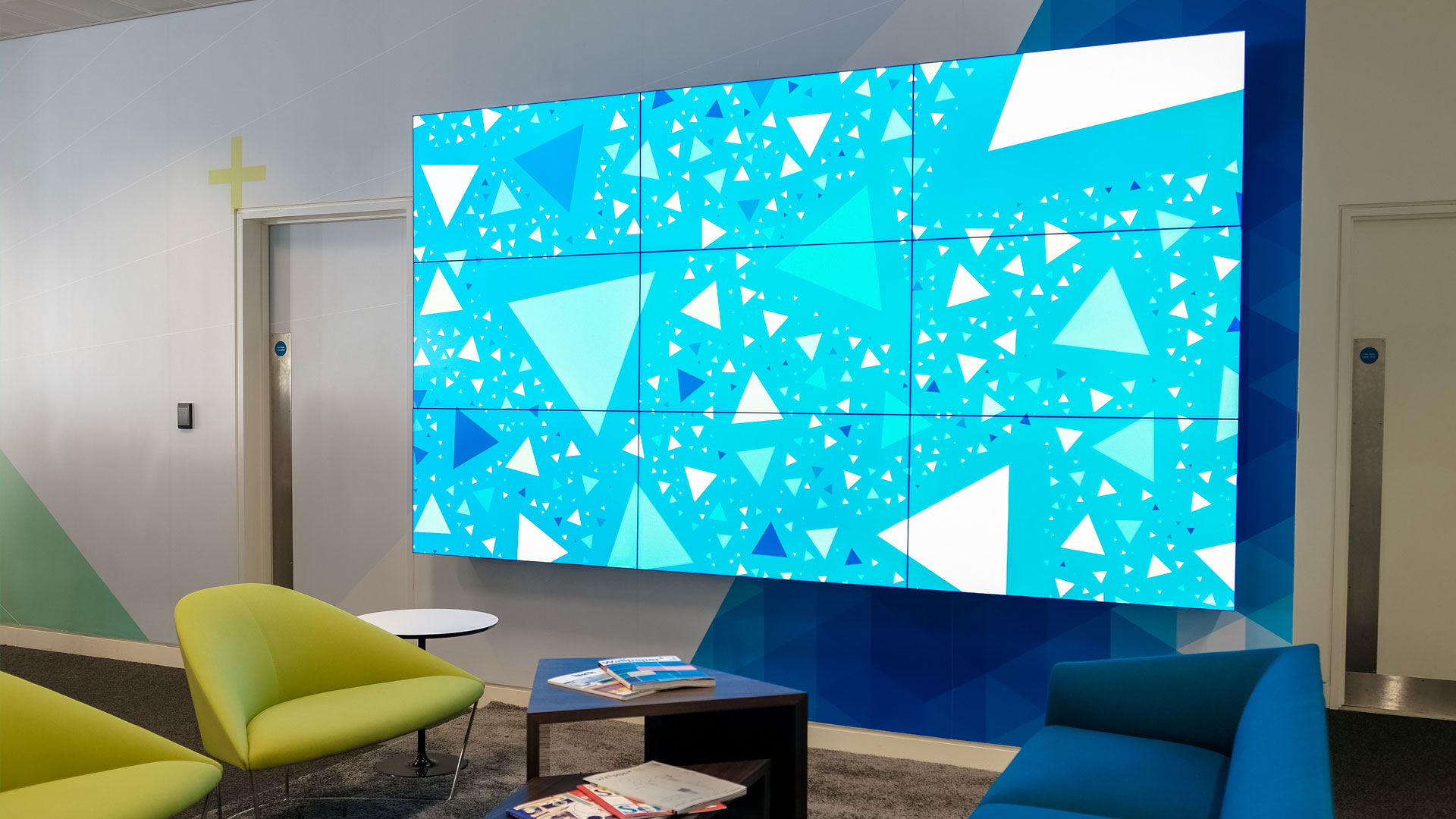 The Result
A digital interpretation that visualises 'hyper local' specific data into an ever changing and reactive art piece. Displayed front and centre on the eg+ reception video wall with bespoke web technologies. The data art is featured as pixels, lines and sine waves on eye catching vinyls throughout the eg+ campus.
Continuing the theme into the various edit suites, we created rooms that are adapted to appear larger than they are. Infinity visuals paired with bespoke lighting and location specific props gives each room a uniqueness yet holds true eg+ values and our design concepts.