Airbus Virtual Reality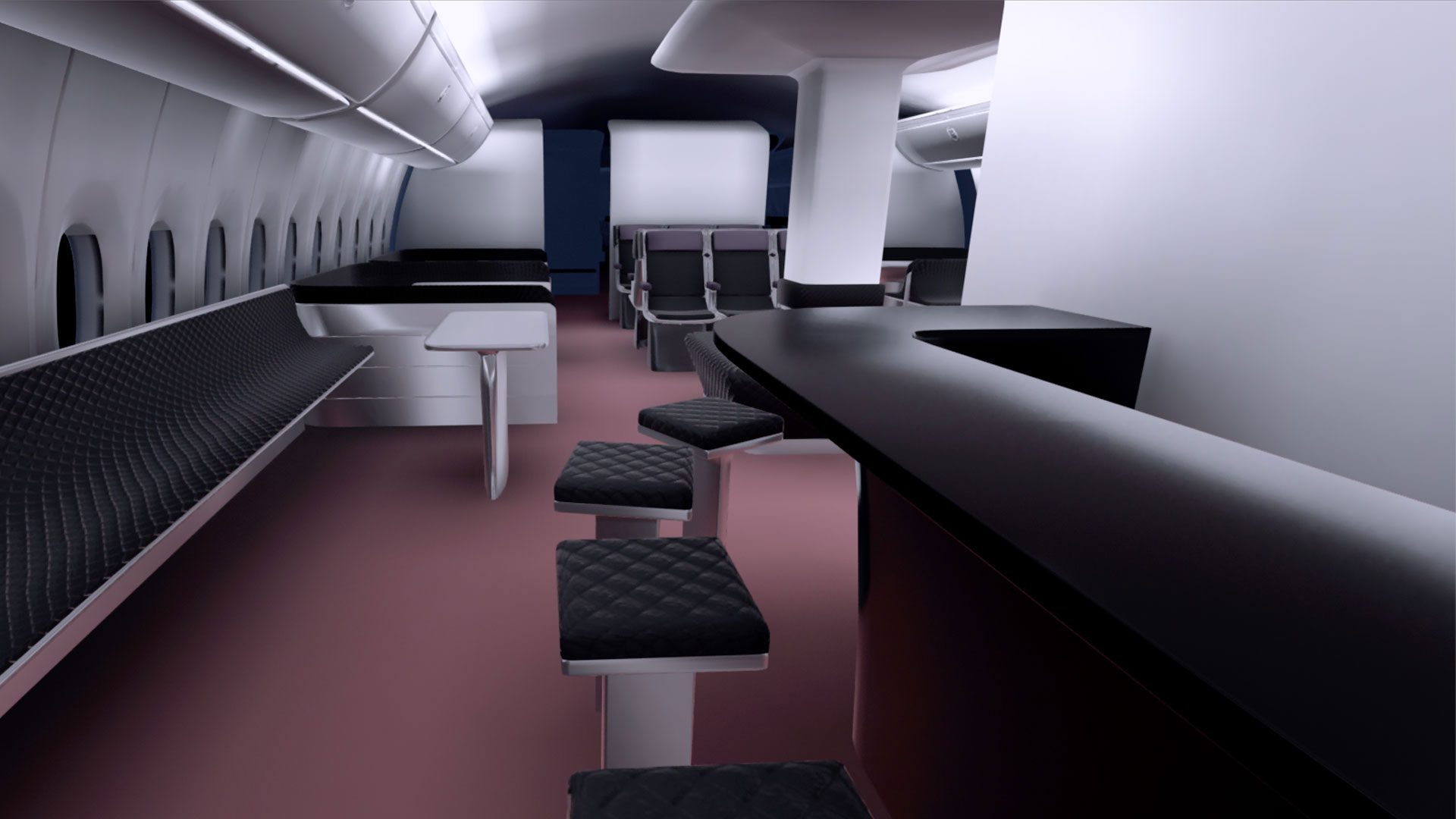 Zodiac Aerospace - Airbus VR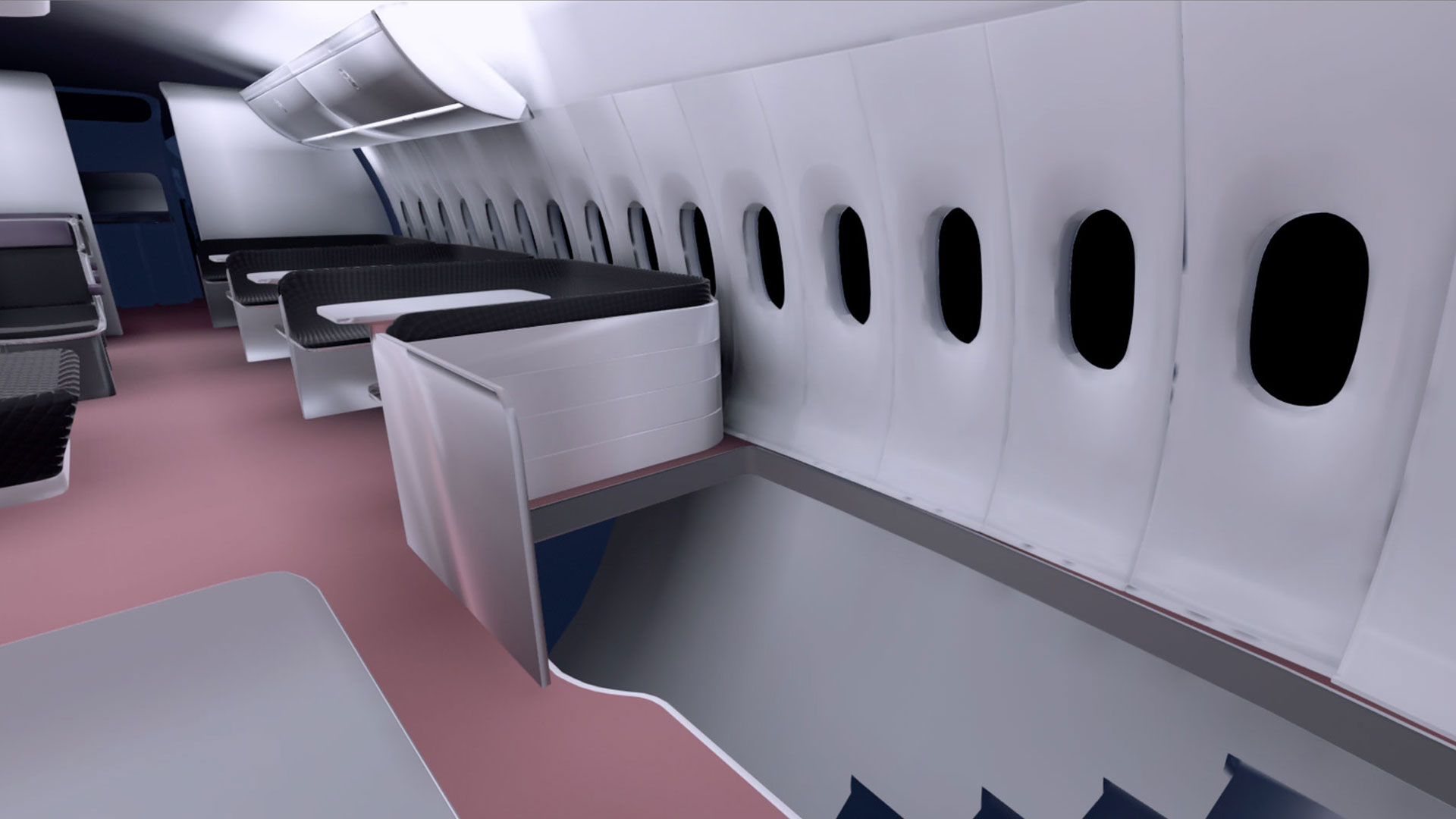 The Brief
Showcase the potential interiors an Airbus A380 can be configured for potential buyers in a way that conveys the versatility and depth of space.
The Strategy
A Virtual Reality (VR) experience with that allows users to navigate and explore the A380 interior in a safe immersive environment. This immersive app also allows the operator to configure the interior of the A380 by replacing the traditional cargo holds with private bedrooms, cinema and high end luxury seating.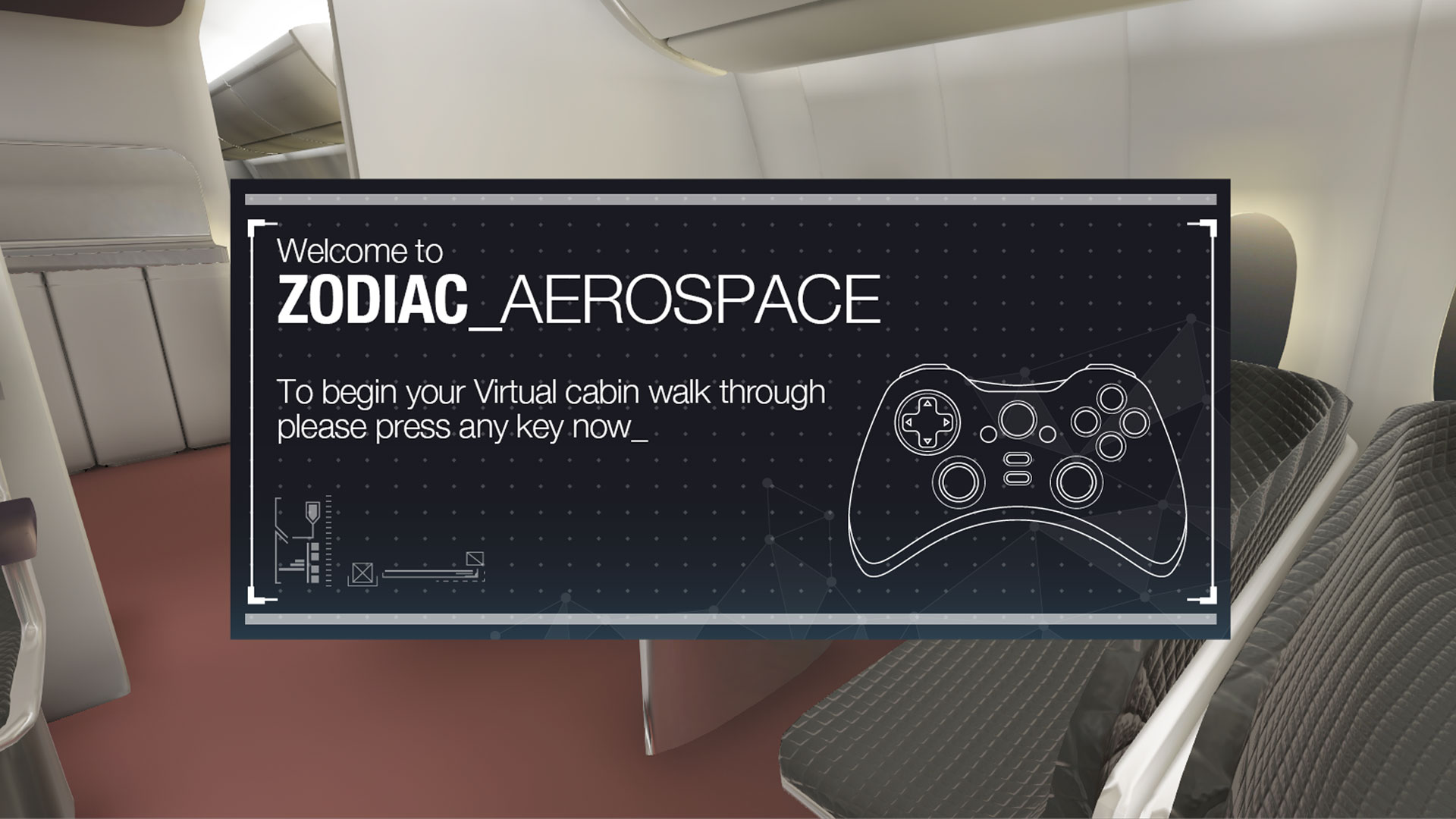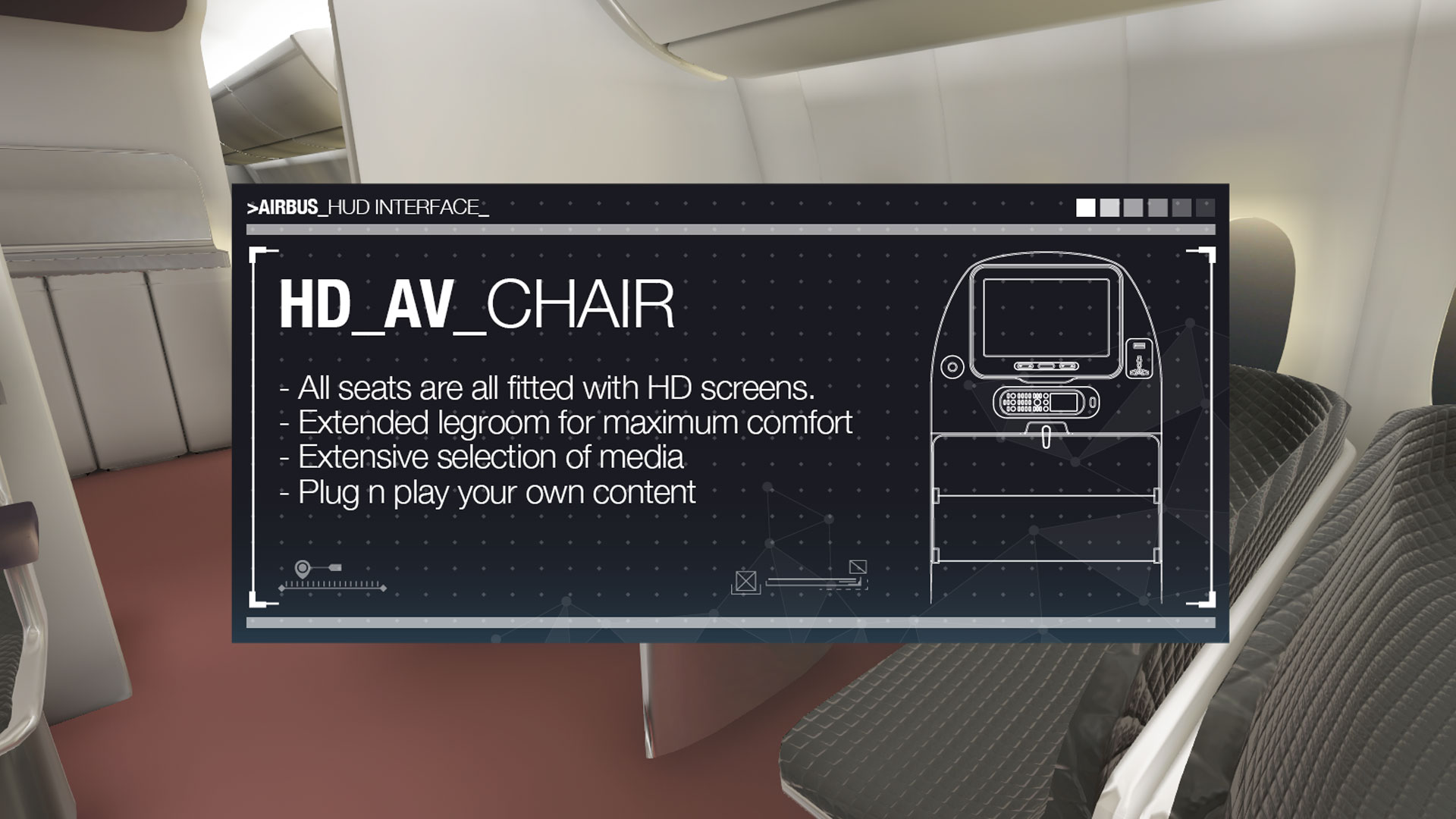 The Result
An immersive app that took life as a aeronautical interior design tool that quickly became a multi functional application used for both plane configuration as well as a staff training tool for VR training and scenario simulation.